I am a senior freelance consultant with extensive experience in driving change in the areas of communication and leadership.
Engage me for inspirational talks, workshops or for strategic advice on managing change in a connected world. Get in touch!
During my years as Chief Marketing Officer for Microsoft in Sweden, I have together with an amazing team implemented a new set up of doing marketing based on digital always on engines, generating leads and revenue while on the same time changing the perception of Microsoft in Sweden.
Before that, I spent many years in the media industry, working with brand building within the pay TV area as well as being a part of the fascinating journey that transformed traditional TV towards TV on demand. 
As Head of PR/Comms at Viasat, I established a new communication strategy making full use of social media at a very early stage.
I have extensive experience in developing Communications Strategies tightly connected to the business plan, and have substantial knowledge within the areas of crisis management, spokesperson- and media training.
Engage me for inspirational talks, workshops as well as managing the changes needed for you to adopt and make full use of the possibilities of technology today.
What my customers are saying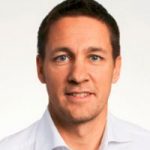 Erik Bertman, Vice President of Microsoft Sweden
"Karin reported to me from July 2015 until she chose to leave Microsoft to start her own business in the fall of 2016. In her role as CMO Lead, she was responsible for PR, Sociala Media and Marketing for all our products and services in order to generate business for our sales department and revenue through marketing automation. Karin has successfully changed the way Microsoft in Sweden conducted its marketing. We have gone from a product-centered, campaign-based approach to working with digital always on communication, thereby reaching the target group with engaging content to drive sales and revenue. She has built a strong team that delivers fine results, both in the form of engaging content, innovative ways ro reach the target group and new business. Karins inspires her team to constantly test and evaluate new ways of communicating, measuring success and having fun white at it. Karin is a real pleasure to work with. She has a positive "can do" attitude and she pushes her thesis from idea all the way to delivery. I appreciate the empathy she shows her team while achieving results. I hope to have the opportunity to work with Karin again. "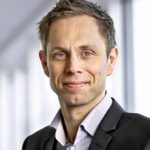 Jonas Karlen, CEO Viaplay
"Karin is energizing, creative and approaches all challenges with a positive attitude. She is highly customer oriented and innovative. Karin is extrovert and is an excellent relationship builder. I highly recommend Karin."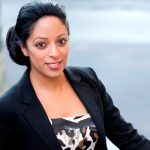 Jeanette Fors-Andrée, Crisis Management Advisor – Head of Crisis and Media Management
"With her healthy attitude towards transparency, openness in communication and the importance of the new media landscape, she withstands all challenges with bravour and inspires others to develop their communication skills."
Former Editor in Chief IDG Internet World
"I have worked with Karin Zingmark on several occasions, when she has been speaking at some of my conferences in Sweden, including Webbdagarna, one of Sweden's leading conferences for web and digital professionals. Karin's professionalism and enthusiasm is obvious to all in the room, whatever the size of the audience. Add to that her ability and willingness to share her knowledge and insights in the role as marketer, manager and professional in the digital world, and you have a terrific speaker. She's a hero."
Eva Fors, Country Manager Google for work Nordic
"When I was Chief Operating Officer at Microsoft, Karin reported to me during February 2014 – June 2015 as Chief Marketing Officer for Microsoft AB. Karin was the leader of our Communications team including PR, Social, Digital and Marketing Campaigns. She was also part of my management team. Karin is passionate about communications and leadership and she was a key contributor in our Leadership team. Karin is a strong thought leader for digitization and she is a much appreciated external speaker in different forums and events. Karin is very result oriented and manages transformation professionally. She is excellent at building a strong team as well as handling stakeholder management across the organization. I would strongly recommend Karin for leadership roles with focus on communication and digitization."